David Huber
Email dandbhuber7@gmail.com
Vendor since: 10/17/2005

All parts are hand made.
Price does not include shipping.
I accept Pay -Pal, check or money order.
NEW! V2 Neon Backplate for V2 Torso
Price: $65 + Shipping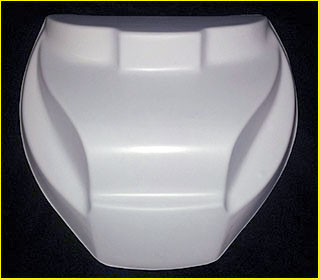 I have been working with Craig R on a V2 back plate. The V2 BP is .100 thick vacuum formed styrene.
For now I'm still offering both the original back plate and the V2, as the V2 back plate has
only been verified to fit the V2 Torso, although it should work in all torsos.
V2 Back Plate Installed in V2 Torso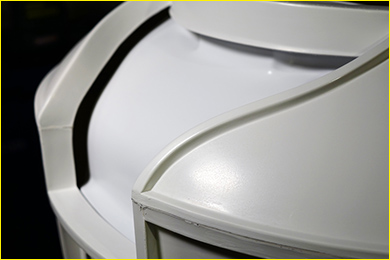 V2 Back Plate and Neon Installed in V2 Torso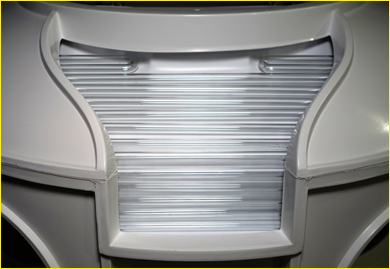 ---
Price: $65 + Shipping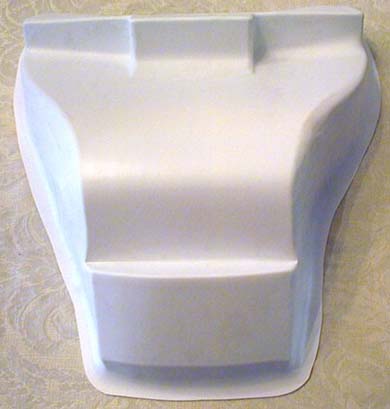 My back plate is vacuum formed and designed for easy installation. Torso mounting method is modeled, with permission, after the B9 Creations back plate. It has two screw tabs at the top and an extended bottom tap enabling the large chest lights to be used as fasteners, it doesn't get any easier than that. Back plate comes untrimmed.

Please specify Dennis Wilbur or Craig Reinbrecht's neon.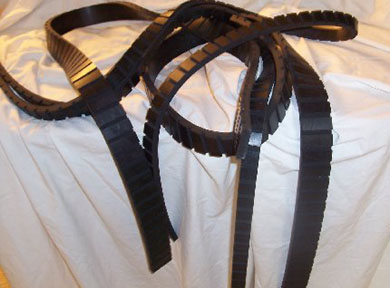 Tread Belts
Price $200 per set + shipping

Tread set consists of four high quality neoprene rubber treads with accurate 1/4'' X 1/4'' square bottom groove and 3/4'' pads.
Intended for display only.



Tread Connector Clips
Price $10

The easy way to connect the ends of your treads.
Includes all hardware and instructions all you have to do is drill the holes.