Acrylic Rod Torso Vents


Price $165 (full set of 4) + Shipping and handling


* Made to club specs standards.
* Hand bent and solvent welded together under pressure.
* These acrylic vents will work with the curved rail channels that Craig Reinbrecht sells HERE
* These are carefully hand made so their production is very time consuming.


Ordering Oprions:
- Full set of 4 for $165
- One front vent for $50.00
- Two sides and one rear vent for $135.00

*Prices do not include shipping.
*Email for shipping quote.

Click on each below for larger pictures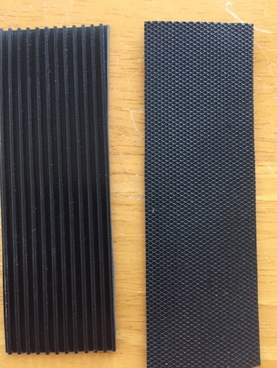 Torso Shoulder Hook Gaskets
Price: $ 4.00 set + Shipping
In Stock!
These gaskets fit under the shoulder hooks to give your robot that authentic look as seen in the close up shots of the original robot. You must trim to fit your hook bases

Click on each below for larger pictures.
Torso Hooks not Included.