Official 2019 RoboCon T-Shirts!

For Denver and Louisville!
Order now through May 15th!

The 2019 Robocon T-shirts are ready to order! As stated, the shirts this year are for both the Denver and the Louisville events and are officially licensed. They come in one color, gray with beautiful original artwork on the back by Stan Yan. The B9 Builders Club Logo is on the front (see sample pictures below).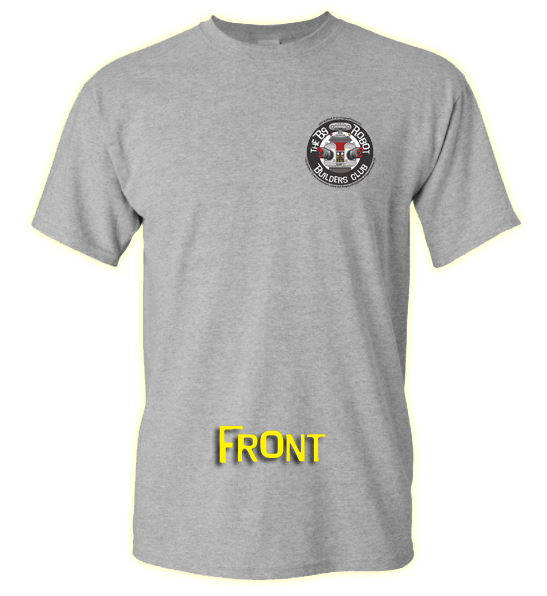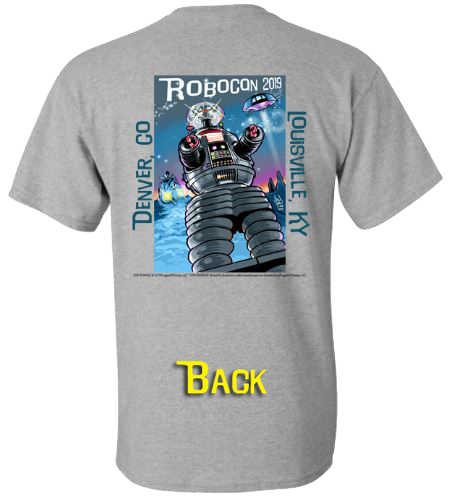 Ordering Information:
Shirt orders will only be accepted through May 15th (or earlier if the run limit is reached), so don't wait! Shirts that will be picked up at the Denver Show must be ordered by April 12th..
PLEASE NOTE:
T-Shirts for the Denver Show will only be available for pickup at the show. These shirts must be ordered by April 12th.
If you are ordering and planning to attend the Louisville event, please choose the "no shipping" options and plan to pick up your shirt at the show.
Shipped shirts will be sent in late May to early June
Pricing:
Small
Med.
Large
$22.00
$23.00
$24.00
XL
XXL
XXXL
$25.00
$26.00
$27.00

Shipping: $8.00 (for up to two shirts)

For all INTERNATIONAL orders or If you are buying more than one shirt and want to combine shipping, please send an email to:
batcave@comcast.net
How to Order:
Choose the size and shipping option (Shipped or Pick Up) and click on the PayPal button.
Shipped (US Only)
Pick-up at Show
Small
Small
Medium
Medium
Large
Large
XL
XL
XXL
XXL
XXXL
XXXL