Photos from past club events

Starfest RoboCon - 2009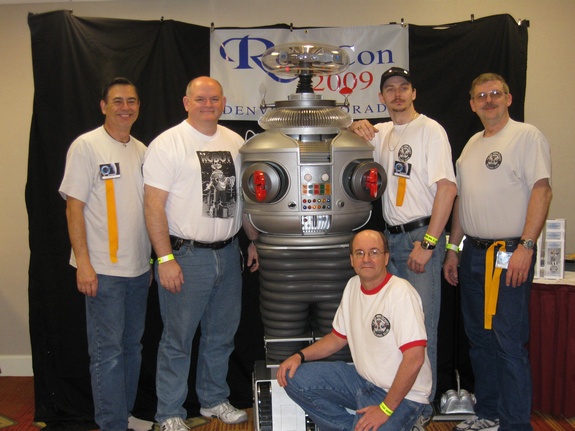 Here's the gang!
Click the above photo for a larger version!
Top Row: Charlie Garcia, Jerry Chevalier, Sam Logue(Greg Son) Greg Logue
Bottom Row: Bob Griener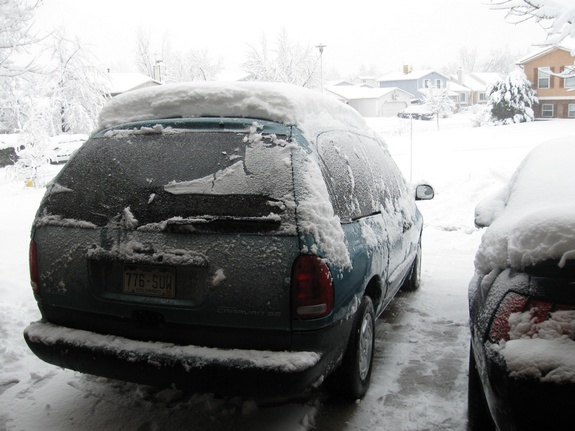 1st day - 14" of Snow!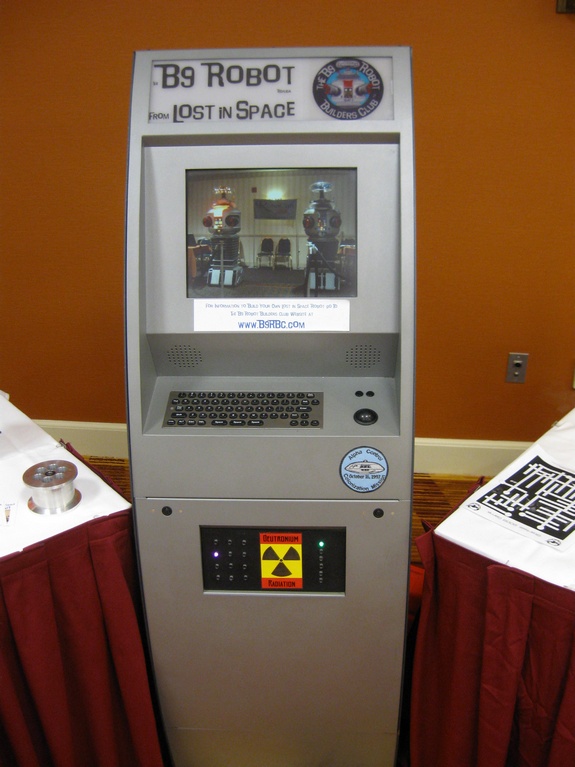 This is the Kiosk Charlie G. used to display a
Power Point Slideshow with pictures from the past events and some trivia questions and answers.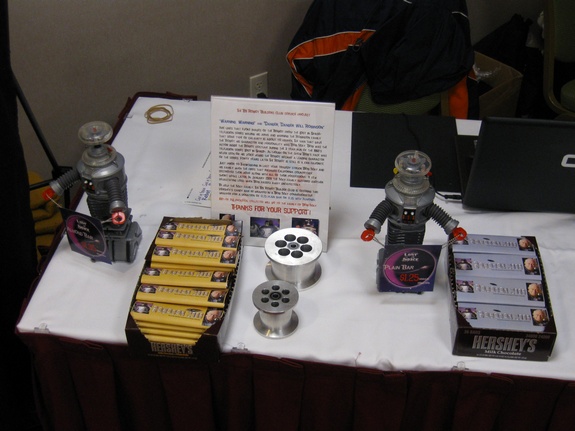 Bob May was signed as a guest for this event but sadly he passed away in January of 2009.
To honor him Charlie G. made some wrappers for the Hershey candy bars that he sold to the people as they came by.
The money was sent to the family.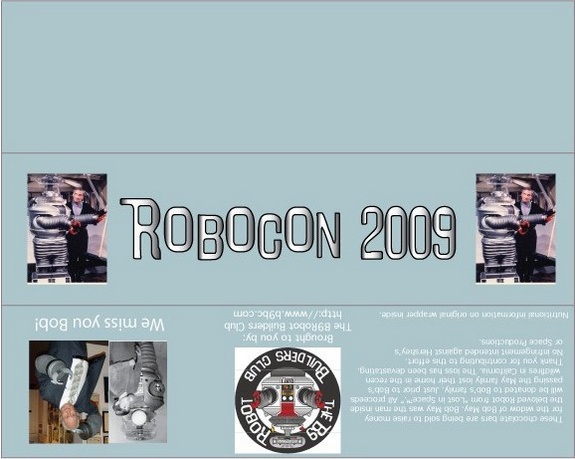 One of the candy wrappers Charlie made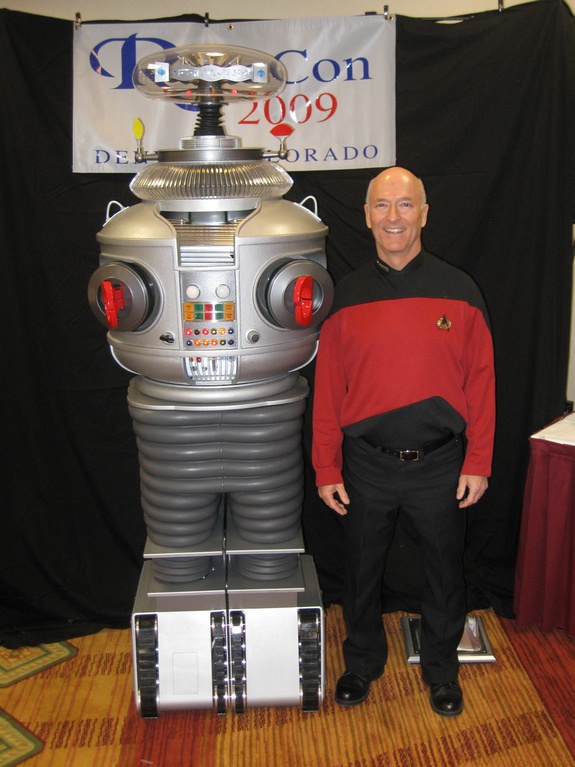 This guy looked so much like Sir Patrick Stewart.
He's even short like Capt Picard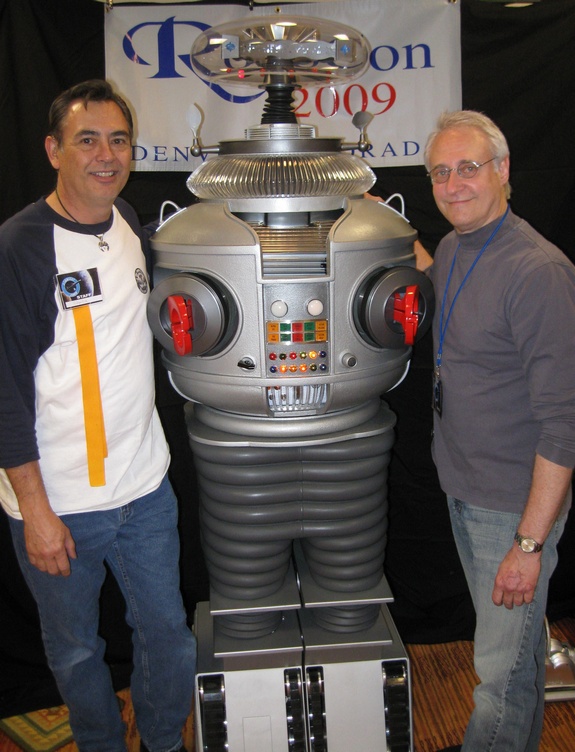 Brent Spiner with Charlie .G and his Robot. Brent autographed this picture.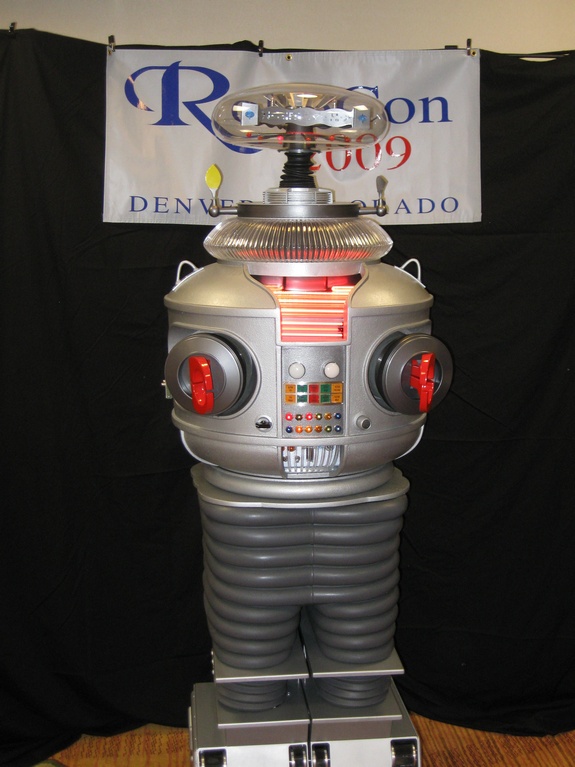 Picture of Charlie's Robot with arms retracted
Picture of Charlie's Robot with arms Extended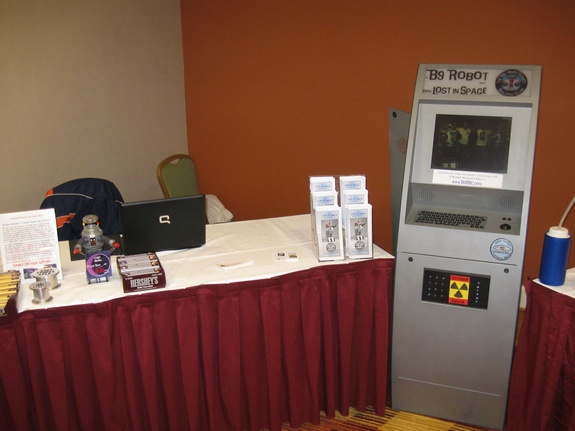 The table with the Club Flyer, some machined wheels and the candy bar we sold
to raise money for Bob May's family after his passing in January.
This is the son of our friend that runs the Model Club.
We had shared the convention room with the Model Club for years.
This little guy loved the Robots since the 2007 event so this year his Mom made him a Lost in Space costume.
We dubbed him "Will Robinson Jr"