Photos from past club events

Starfest RoboCon - 2007
Photos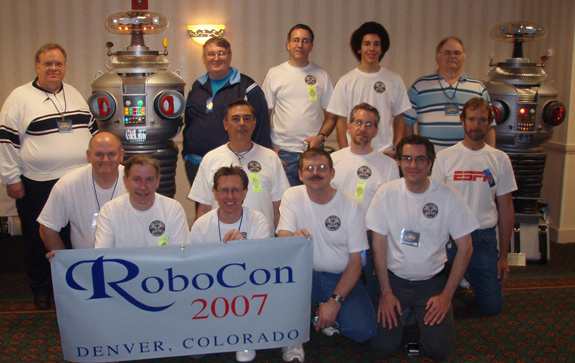 Here's the gang!
Top Row: Kevin C., B9C Replica, Bruce C., Bill K., Matthew J., Pete C., CharlieBot
Middle Row: Jerry C., Charlie G., Craig R., Tim K.
Bottom Row: Mike J., Paul F., Greg L., Mark N.
Click the above photo for a larger version!
We shared a room with the Model Folks.
They were a great bunch and gave us this certifcate:

Here are (a lot!) more photos sent in by club members, presented in chronological order: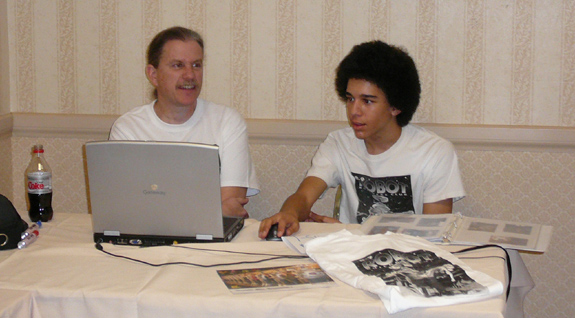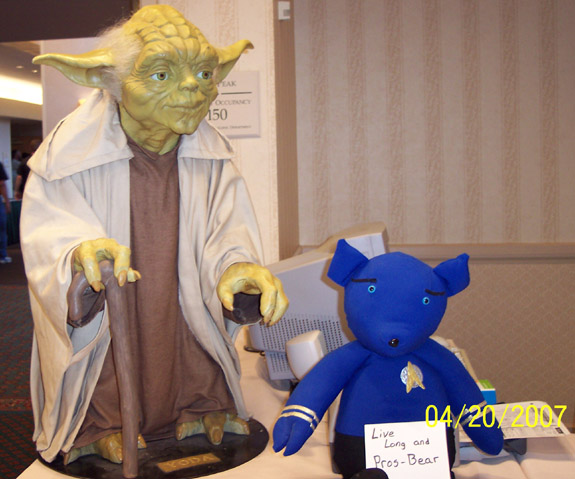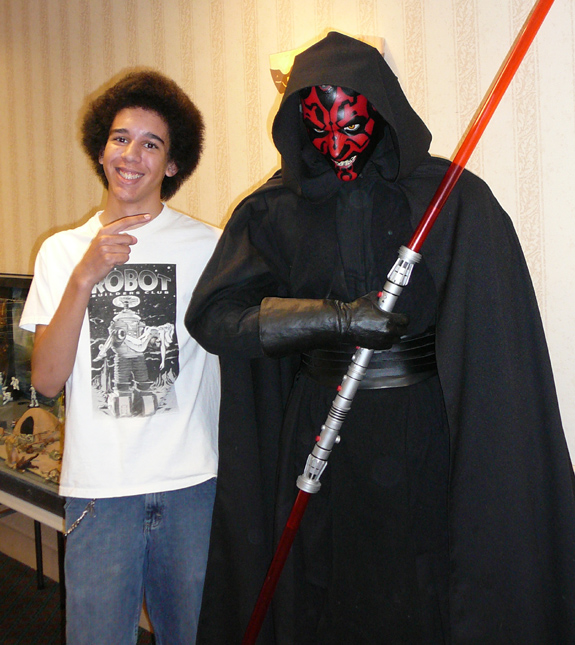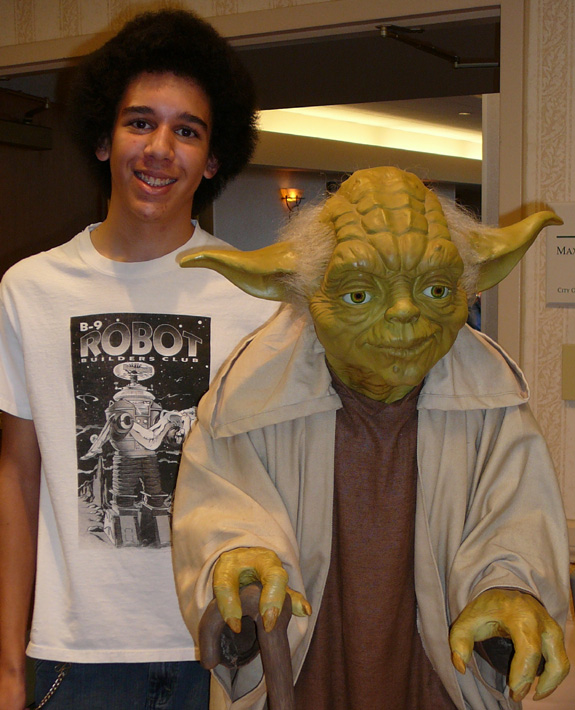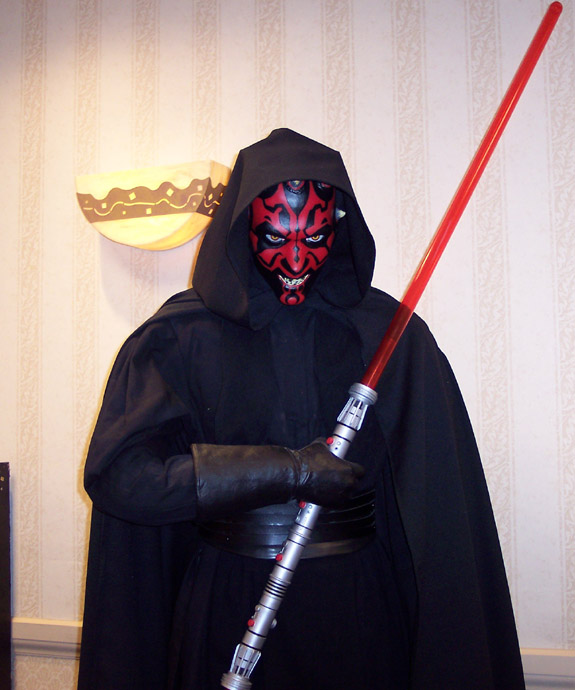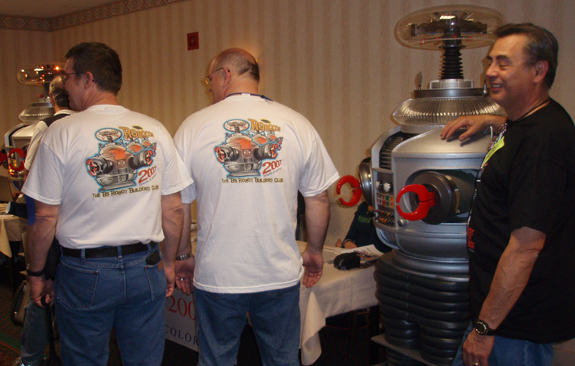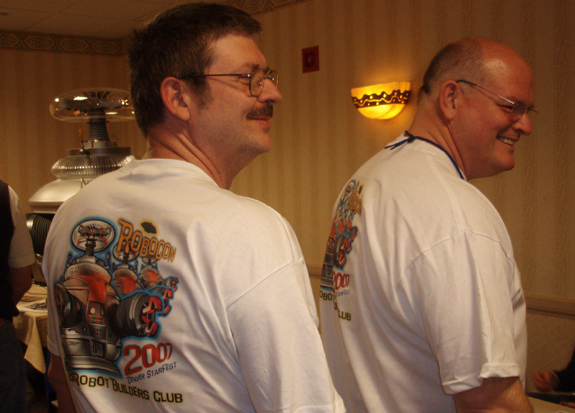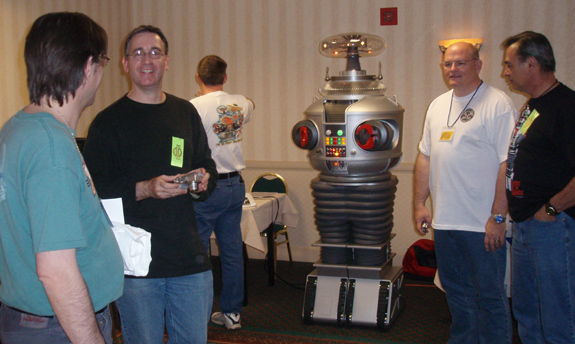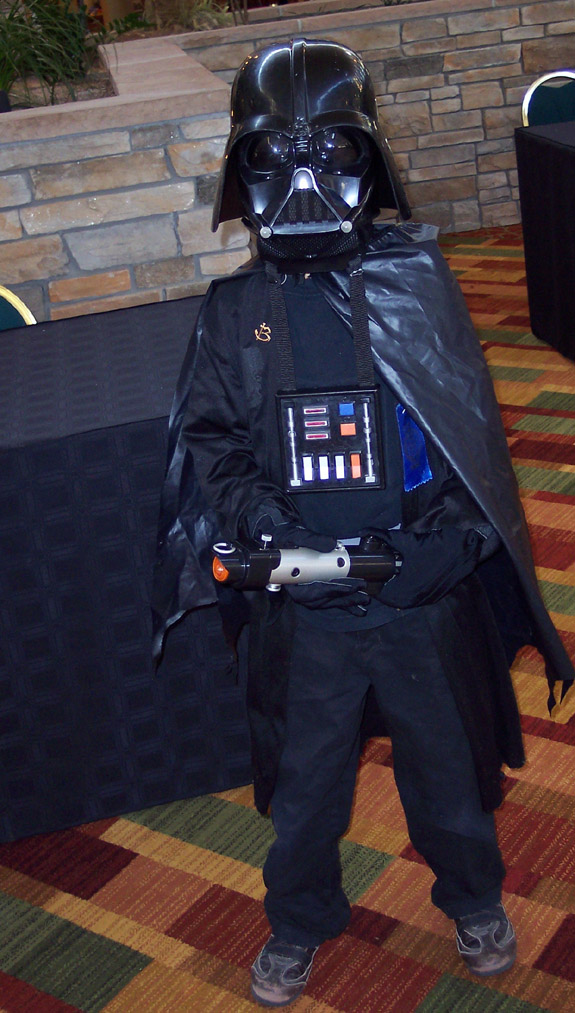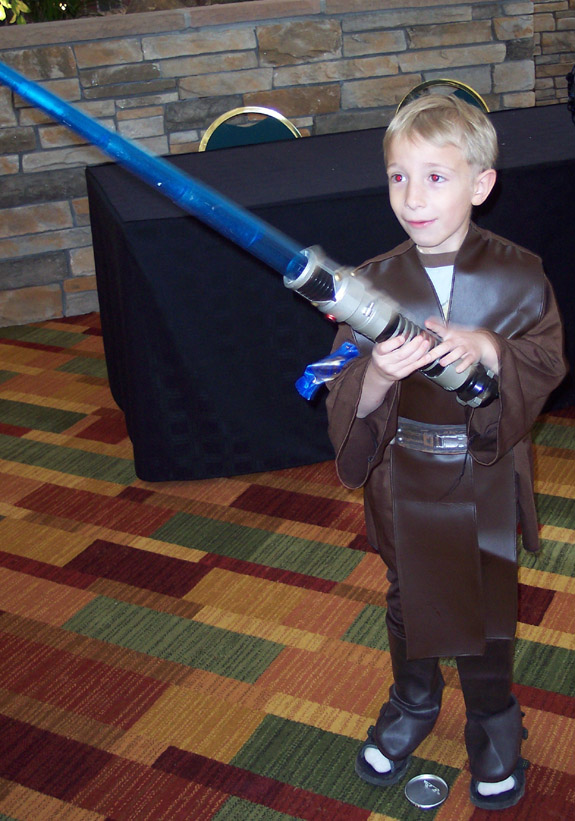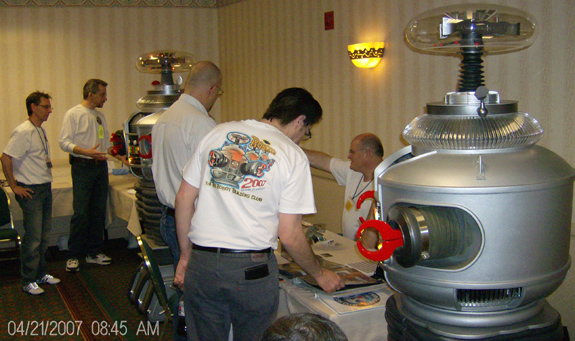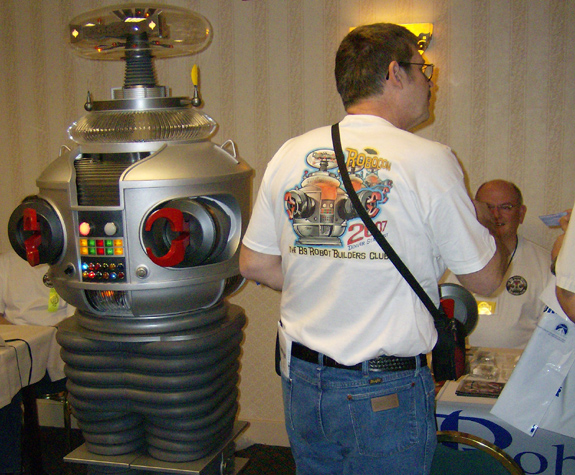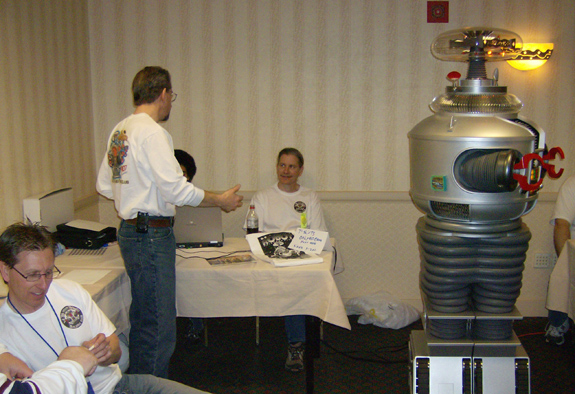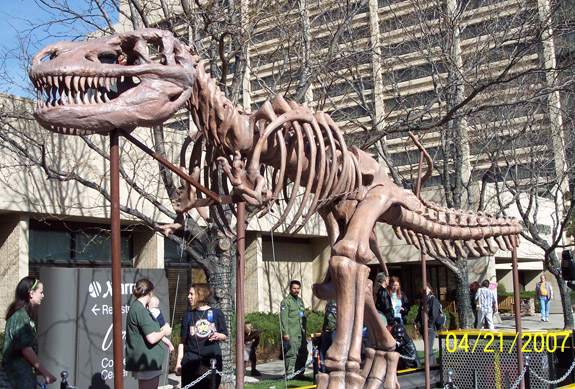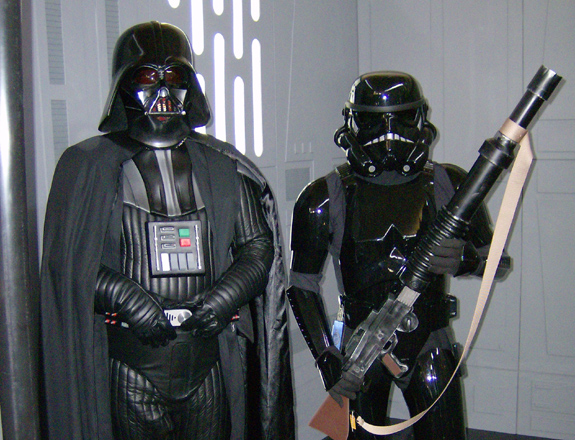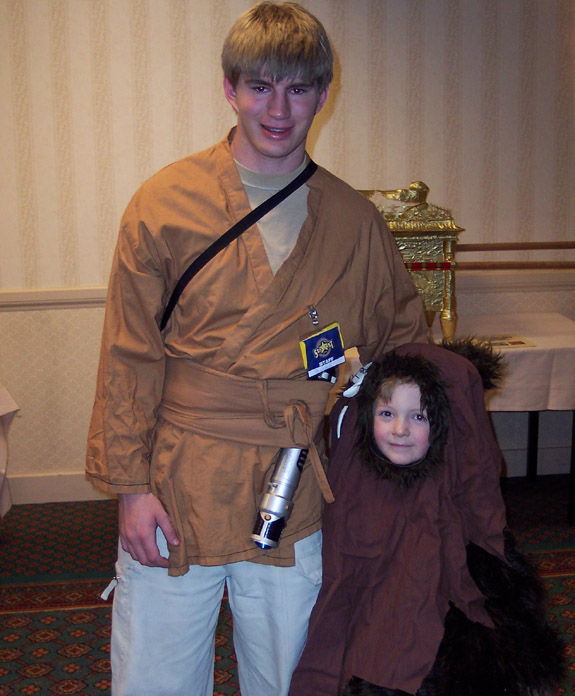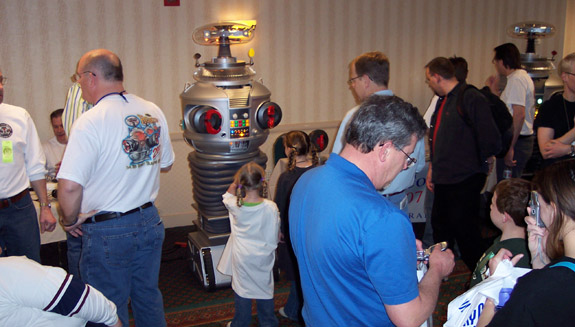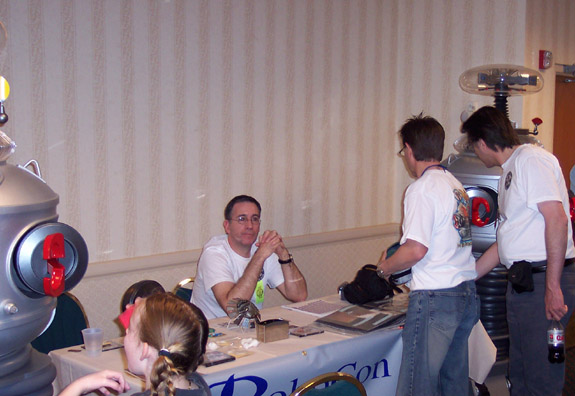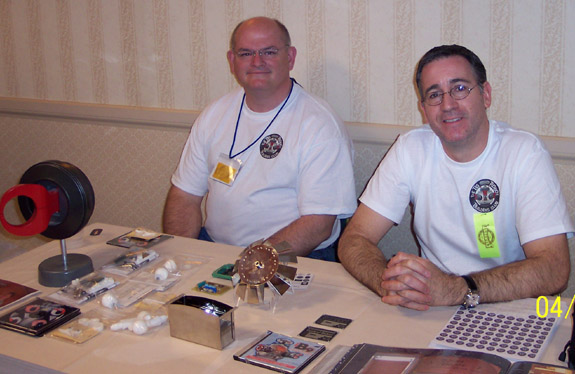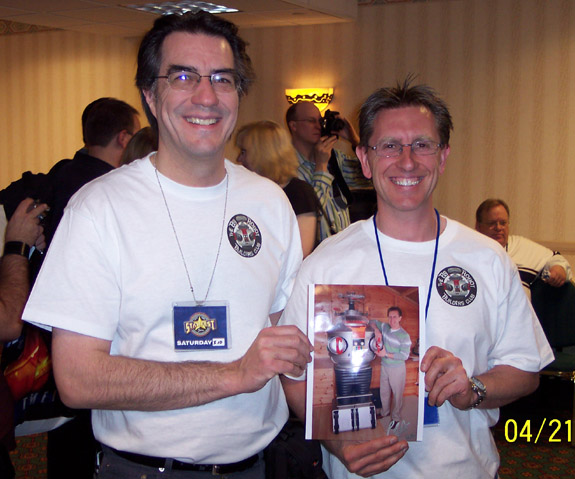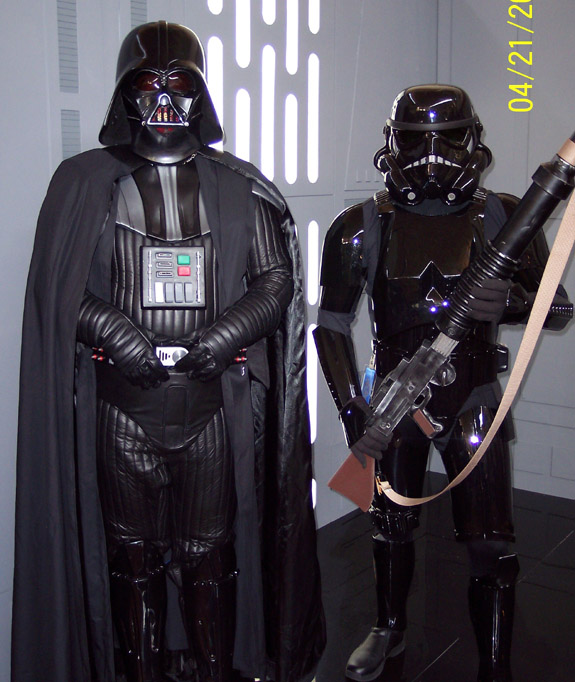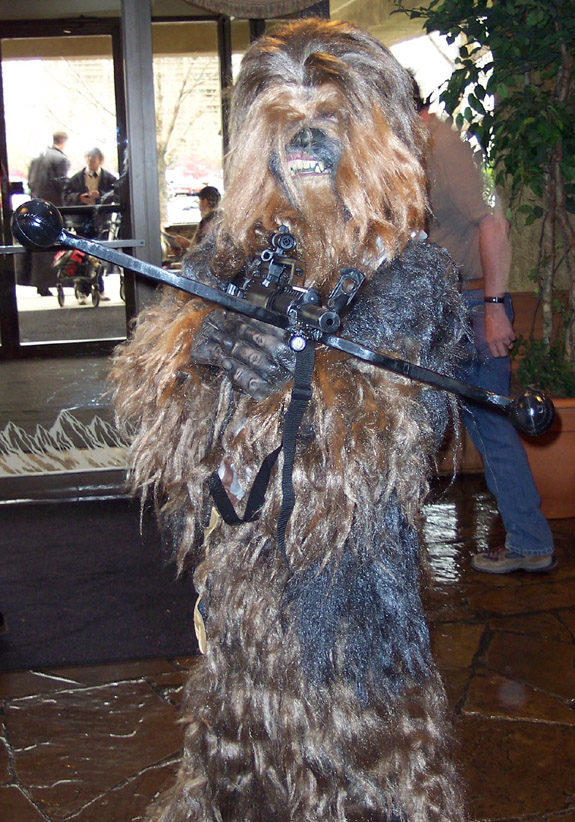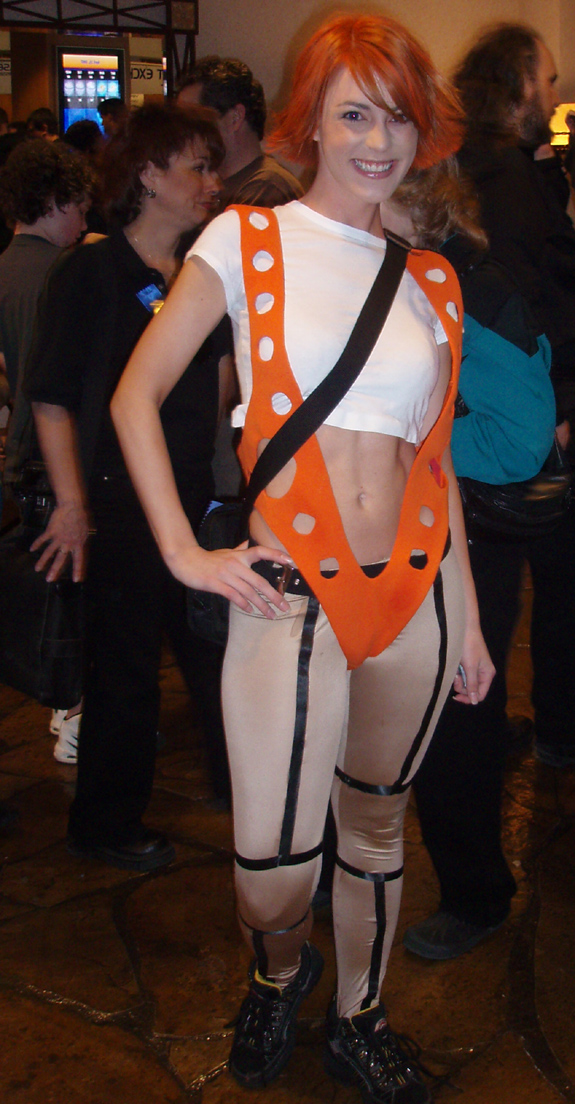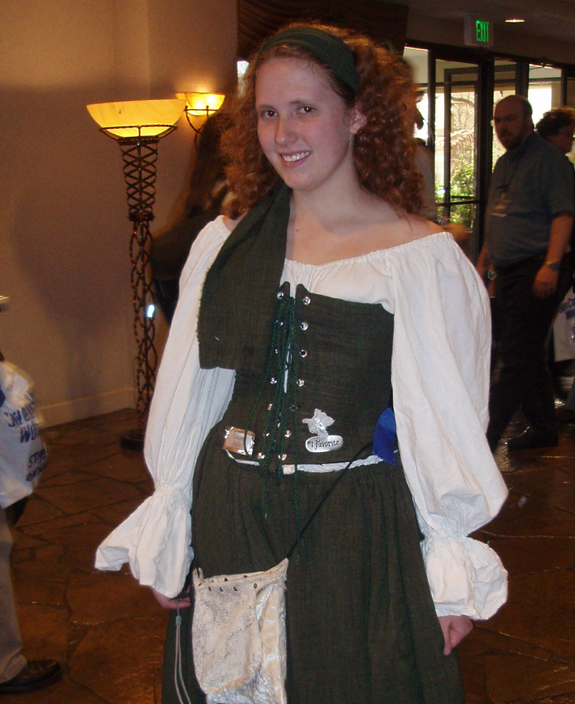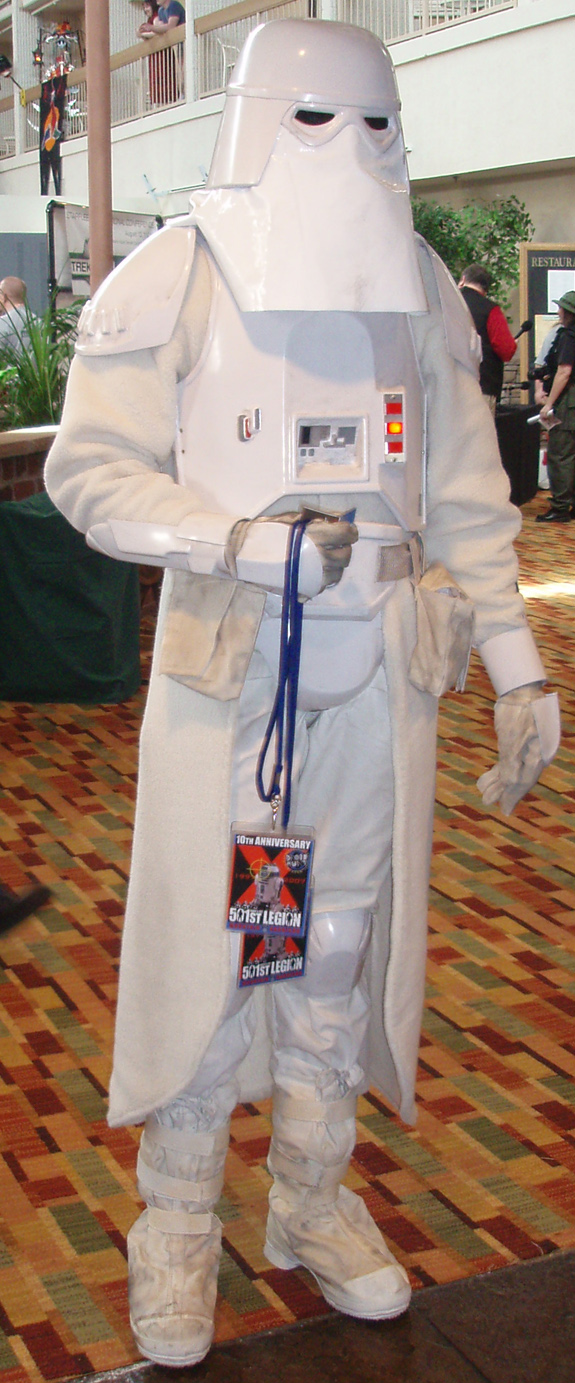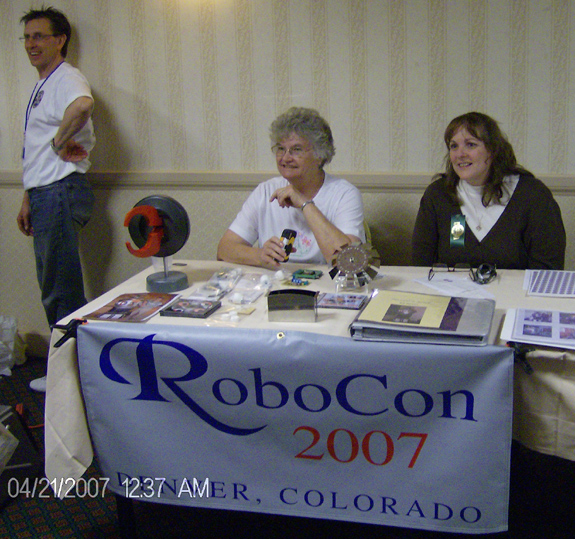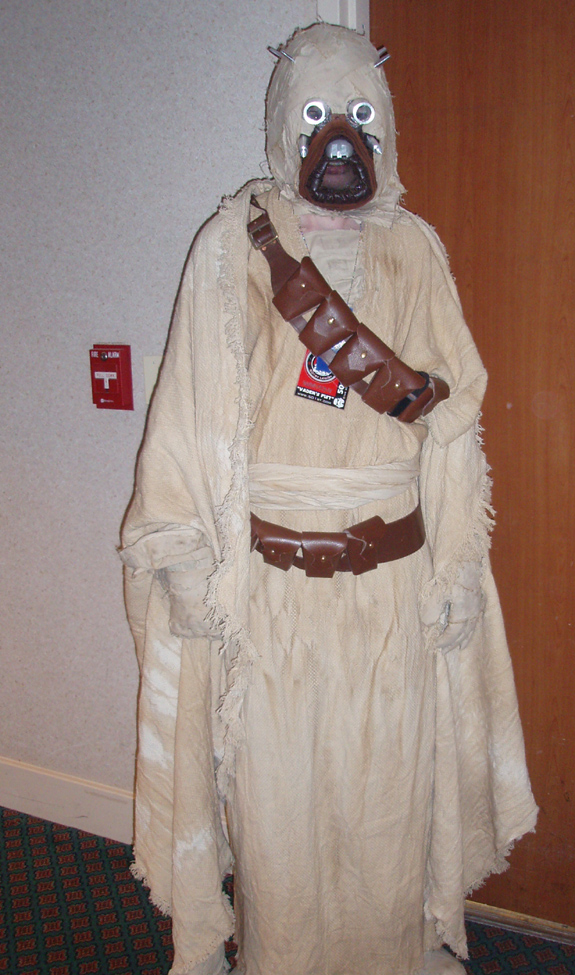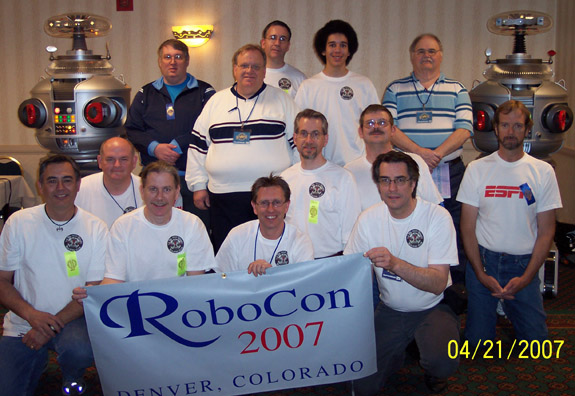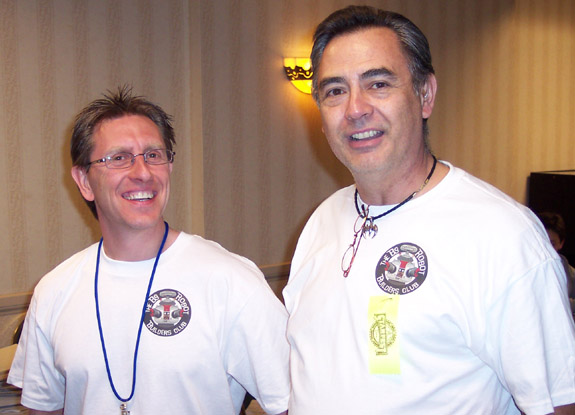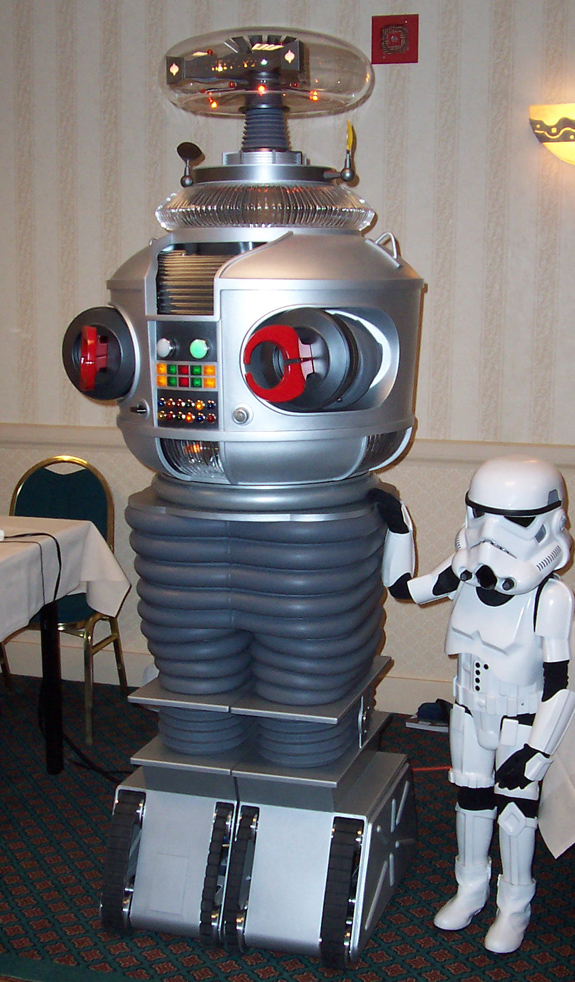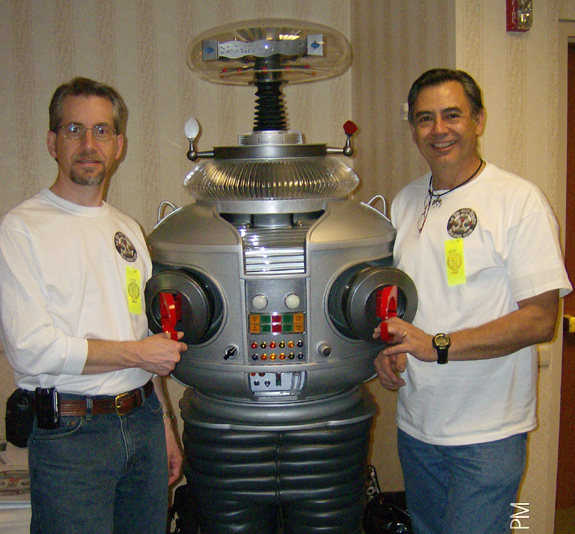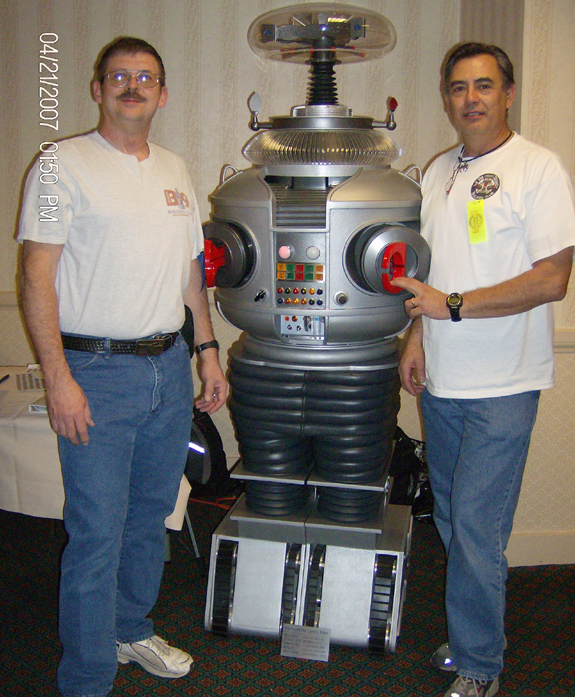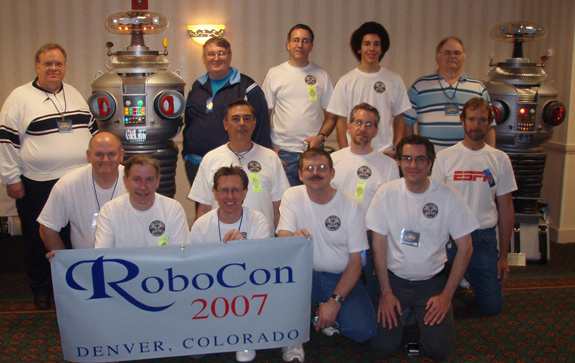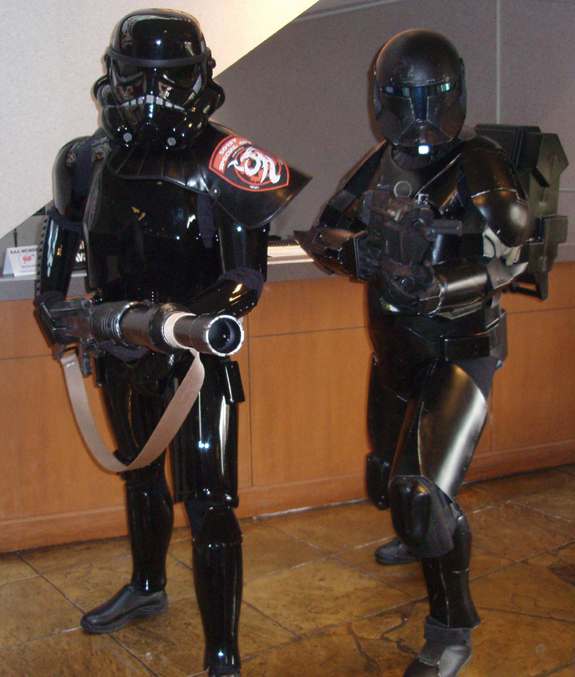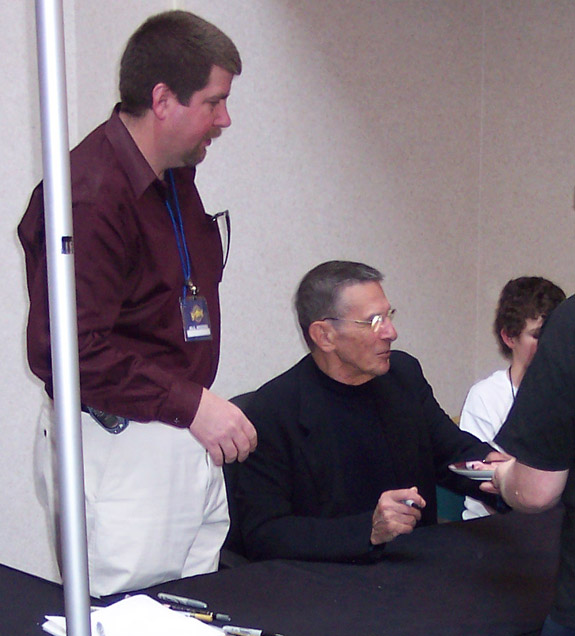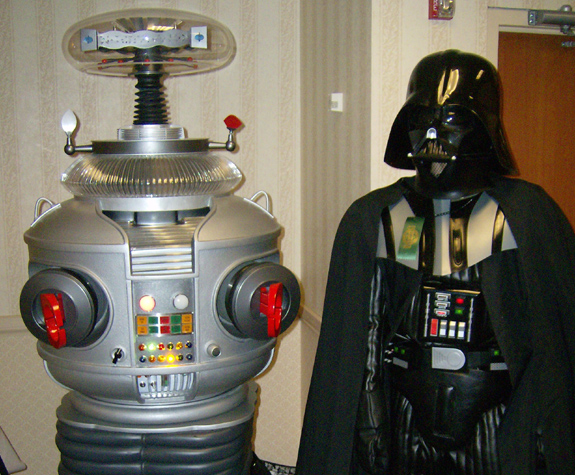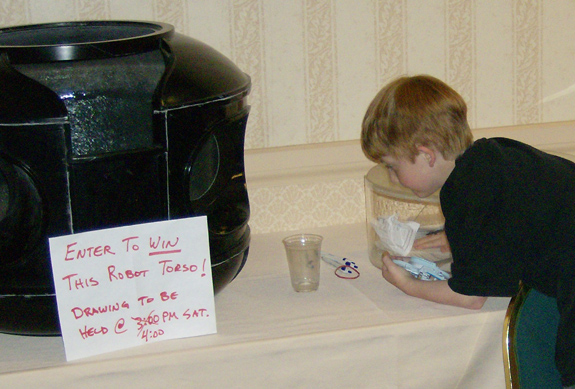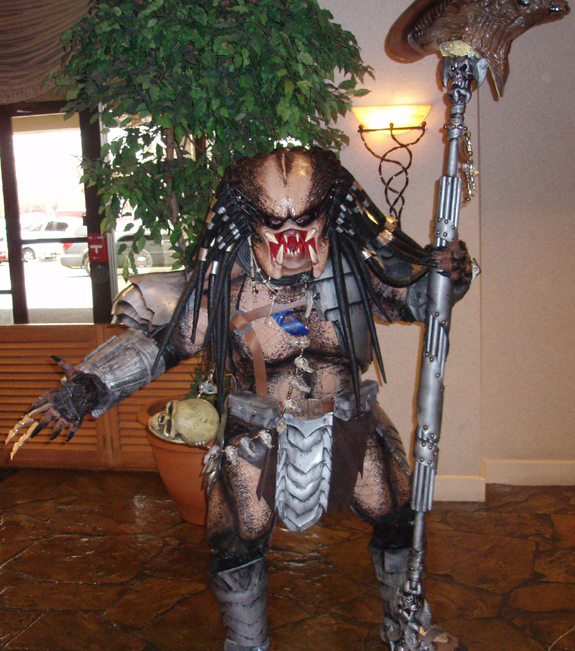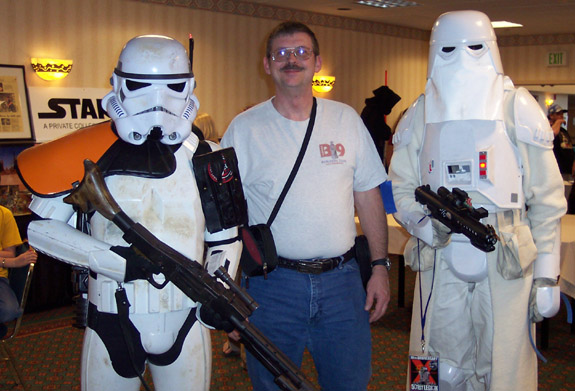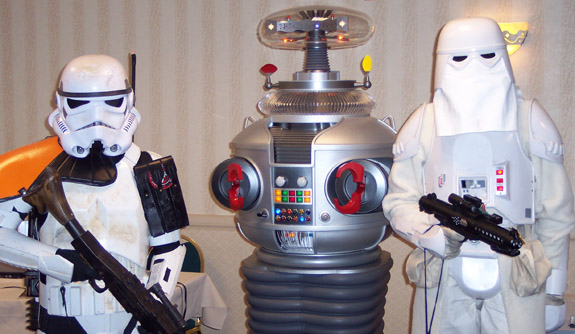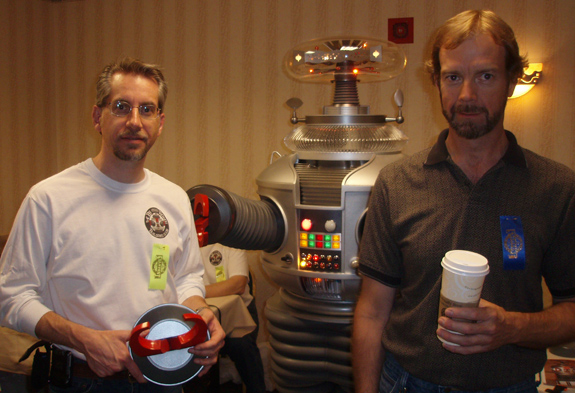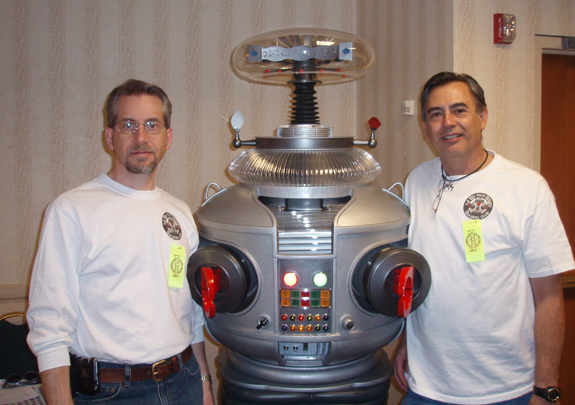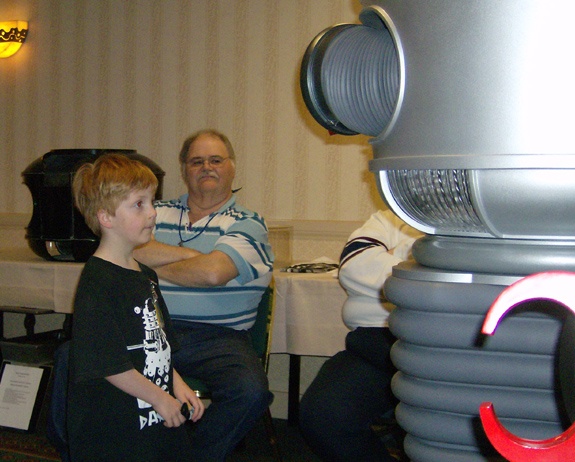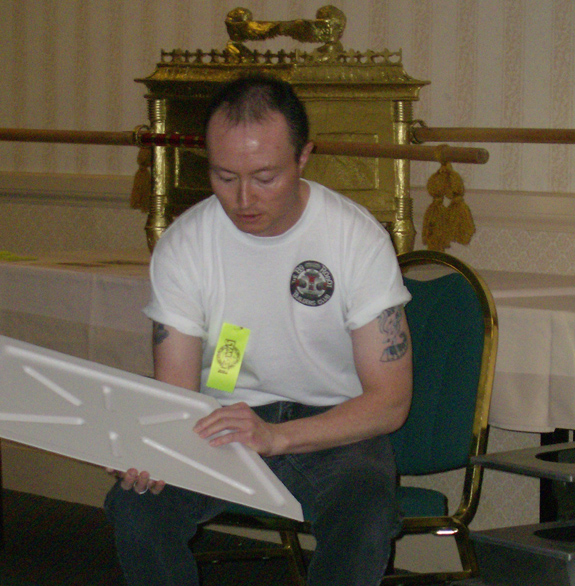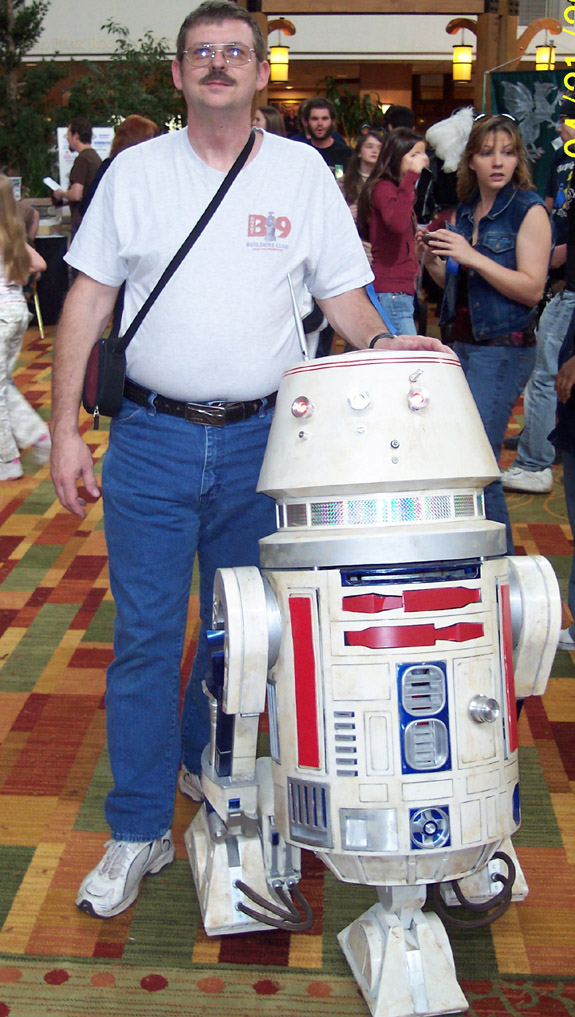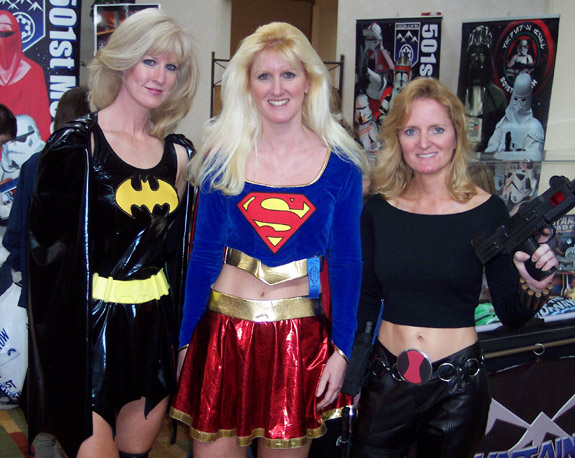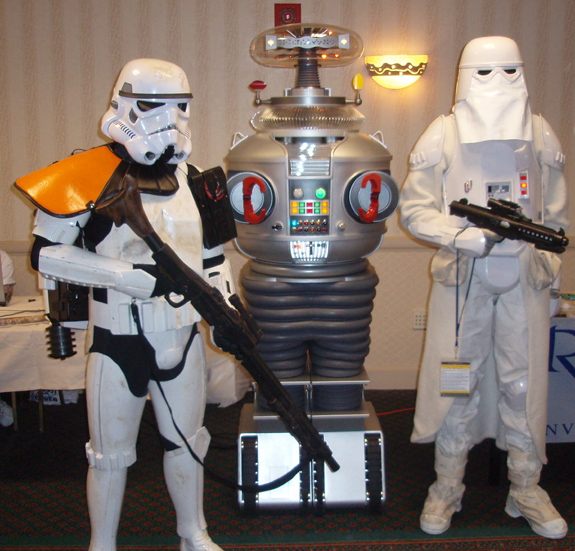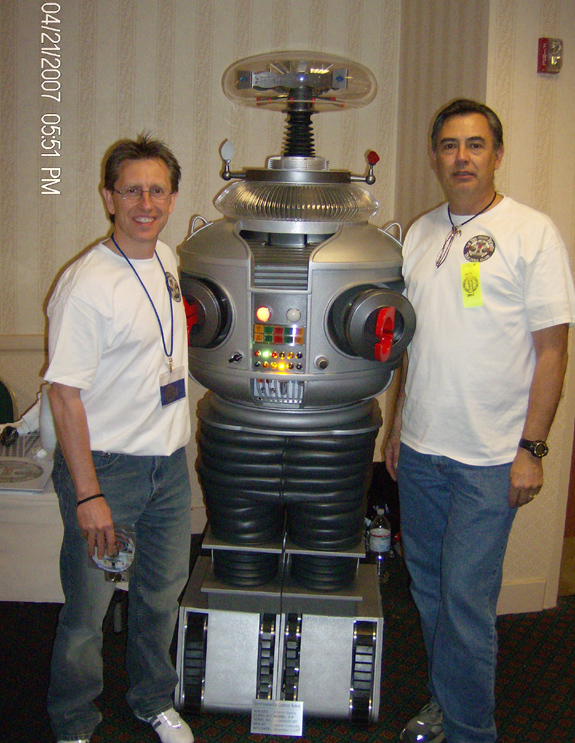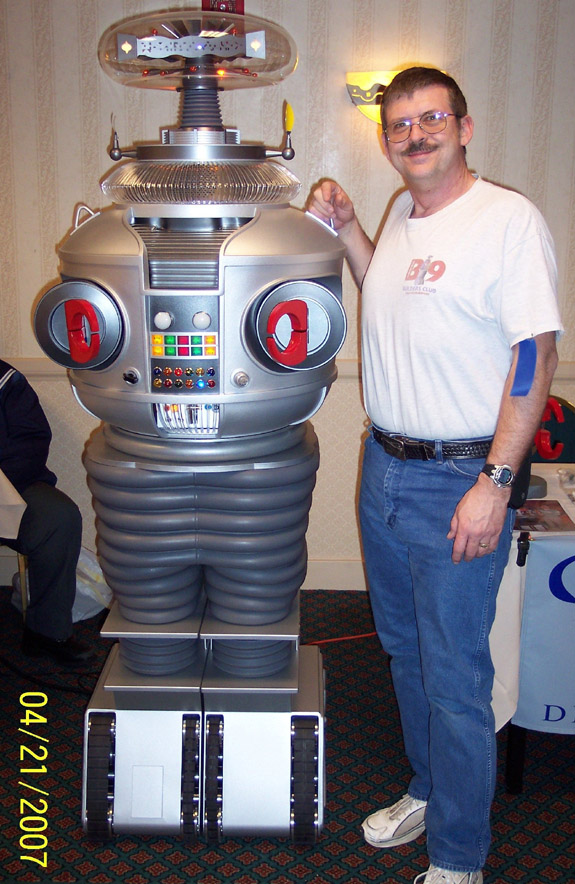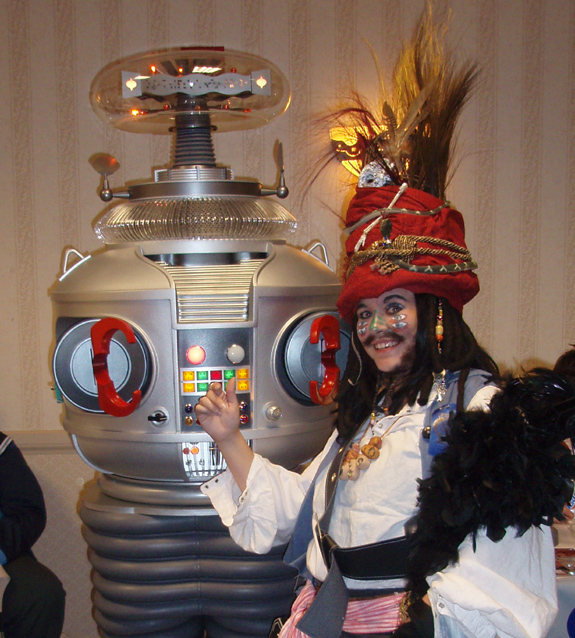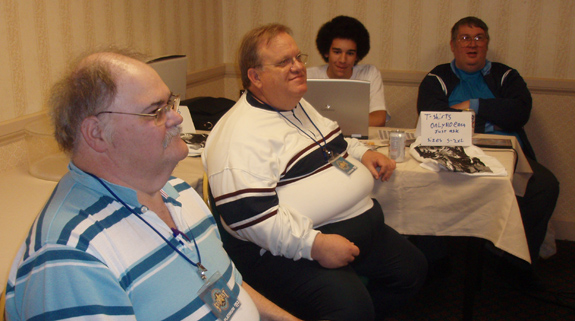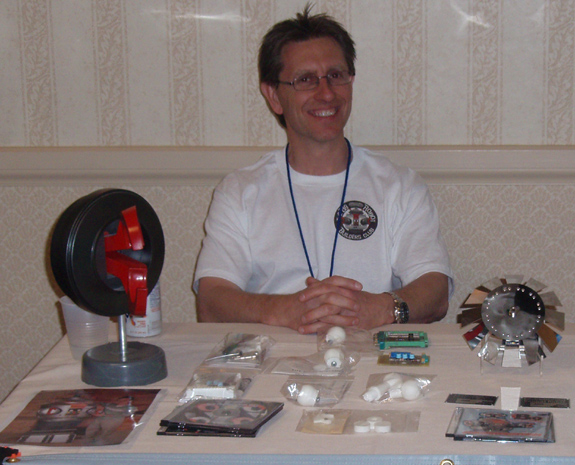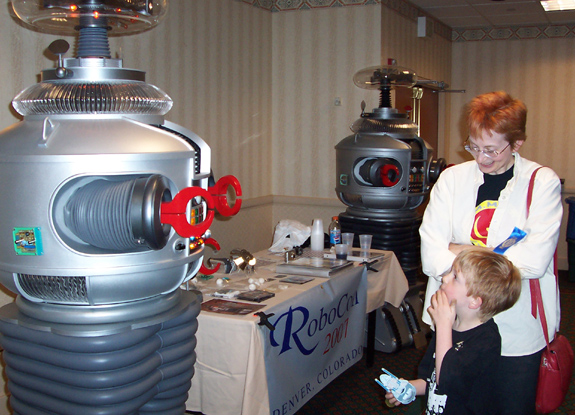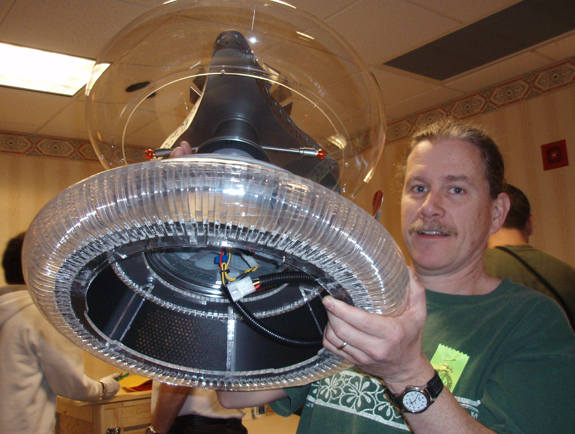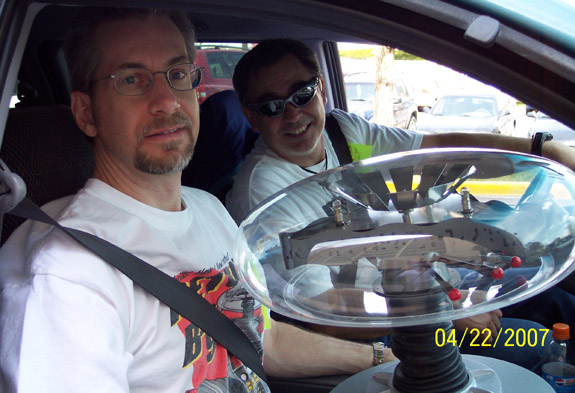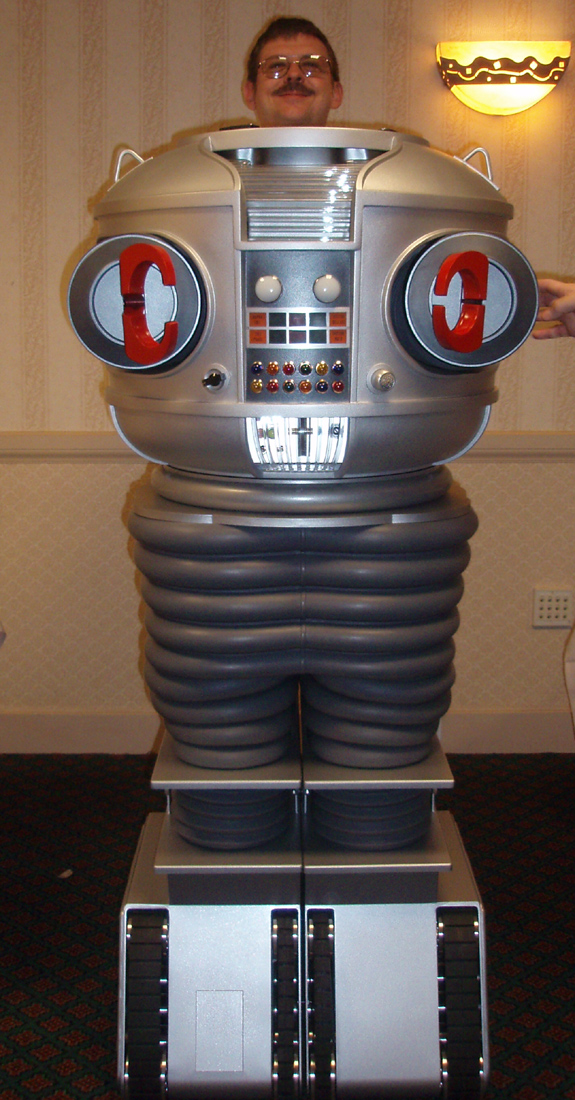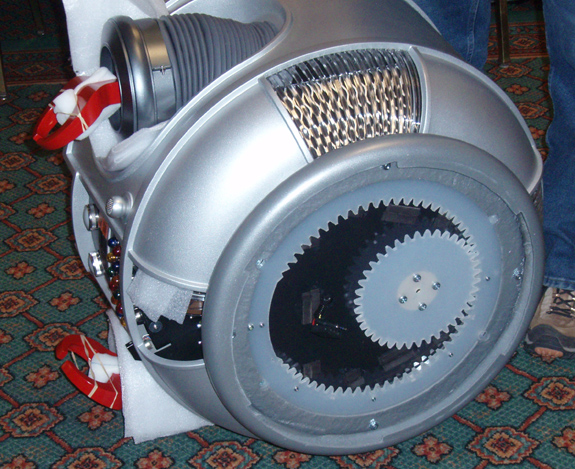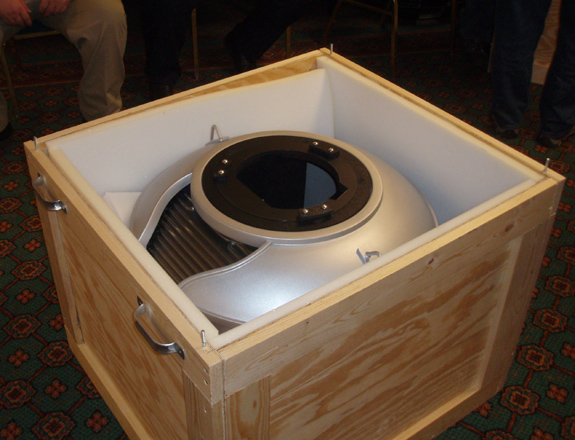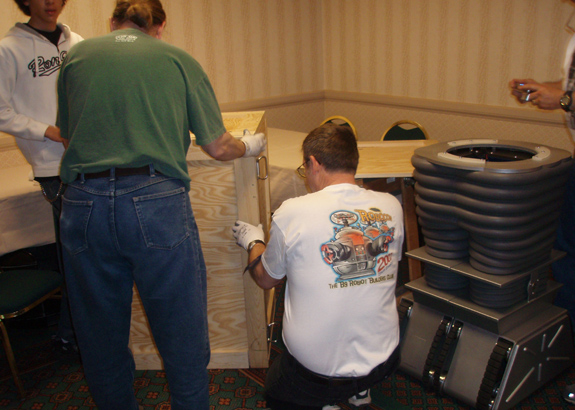 Welcome to the Batcave! (Charlie's home)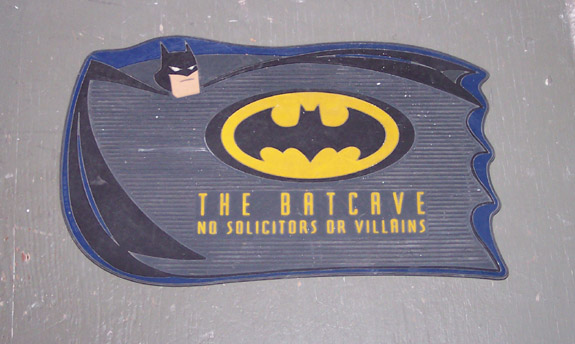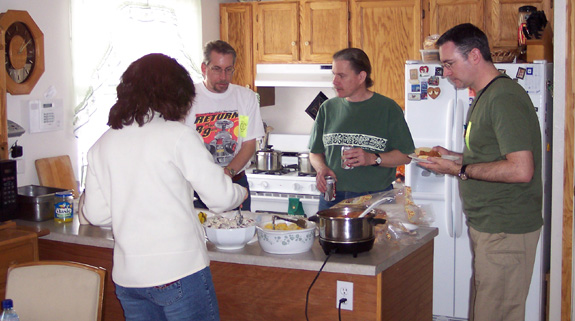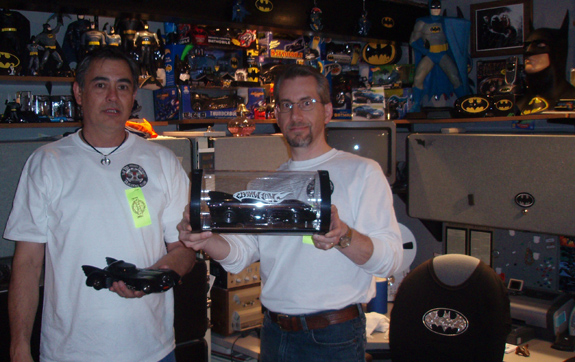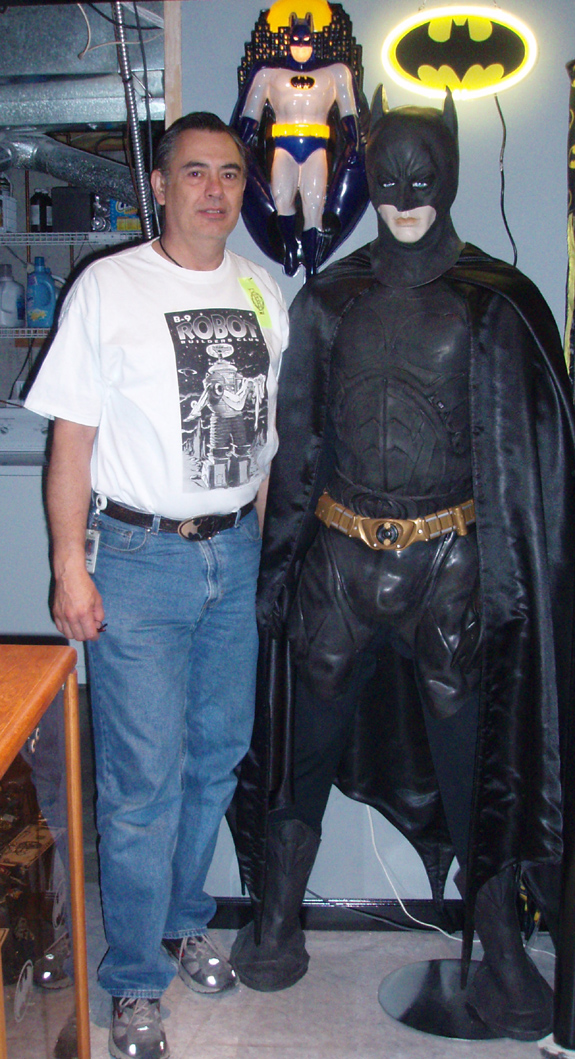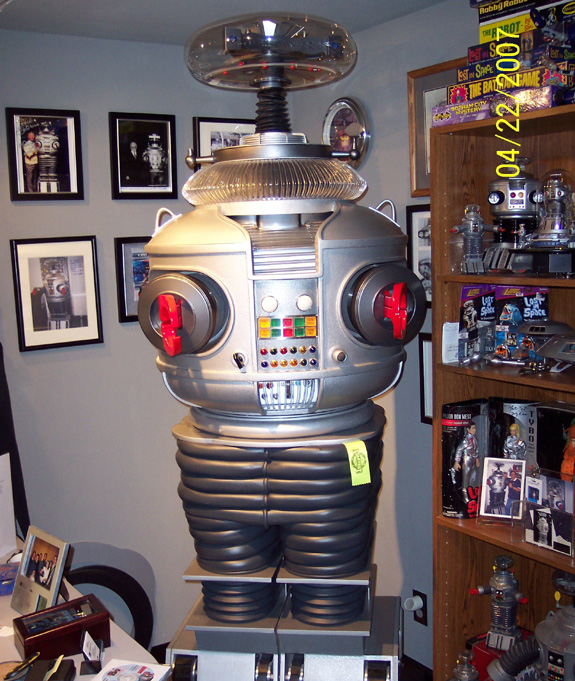 Those of us lucky enough to stay until Sunday got treated by Charlie!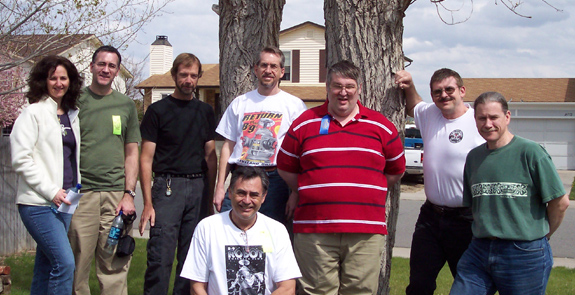 It's a good thing we left when we did!